Coveted shoes - Sophia Webster
12:42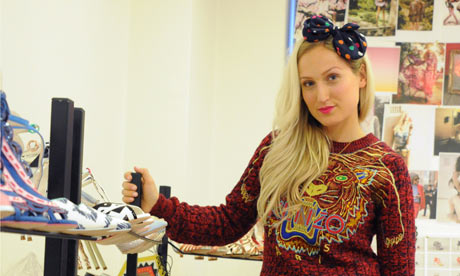 A former assistant to celebrated shoemaker Nicholas Kirkwood, Sophia Webster is turning my head with her fabulous shoe collection inspired by Brazil.
Expect kaleidoscopic colorways, spots, feathers, beads, frills hyper-real detailing and playful embellishment from the young designer she's putting the fun back into footwear with highly colourful and highly detailed creations..
Sophia Webster's début collection, designed in her London studio are a favourite of mine. even her flats are far from boring and will make you forget about heels for a while.
Her
website
is also very pretty. I love the pretty " doll in the box" theme.
How can she make such a collection: fierce and pretty at the time ?
You can buy these little beauties from Browns, Harvey Nichols, Colette, Bergdorf Goodman, Saks Fifth Avenue, Neiman Marcus just to name a few. Not bad huh ?
Coveted shoes - Sophia Webster
by
kayniah
featuring
strappy high heels
Pretty as a doll !
Aztec Open toe Bootie: Yes, Please !
I AM IN LOVE !!!!
My ABSOLUTE favourite !!!